Private Houses 2
in context
view from garden
view from pool
pod for bedroom and bathroom
entry view
floor plans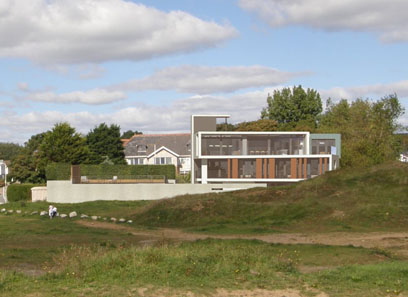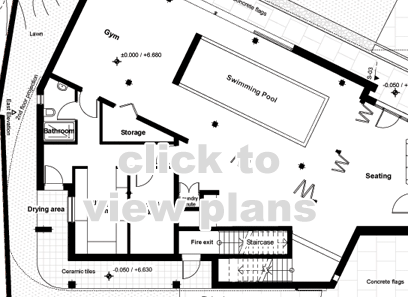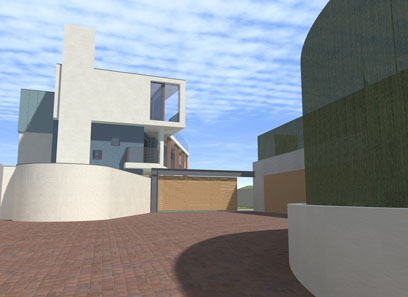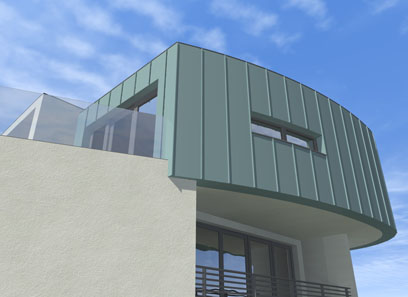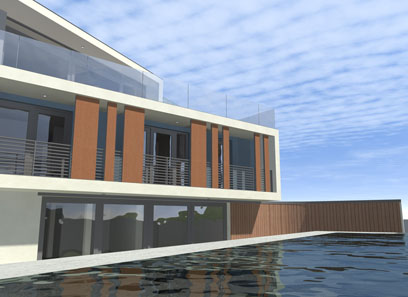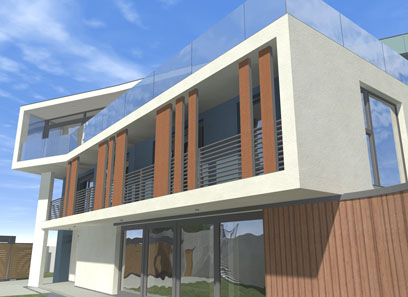 Beach House
This new dwelling recently granted planning permission is located in a superb location. The site benefits from an unobscured southerly aspect across sand dunes and stunning views along undeveloped areas of the Glamorgan Heritage Coastline west of Porthcawl.
Large glazed walls open up towards the sea from almost all habitable rooms and a narrow exercise pool with a bathing platform provides excellent views of the house and the beach.
The simple horizontality of the structure and the minimalist palette of materials creates a beautifully understated modernist building in harmony with its context.