Private Houses 2
garden view
street view
ground floor plan
courtyard view
aerial view
section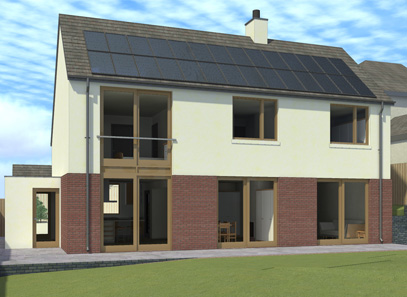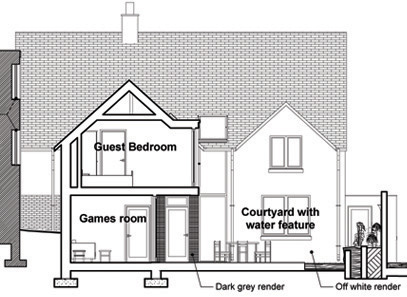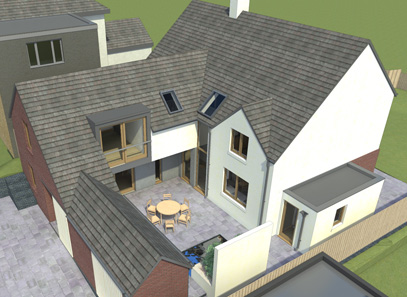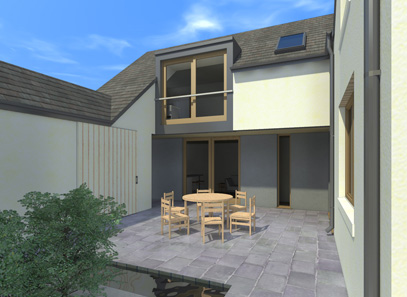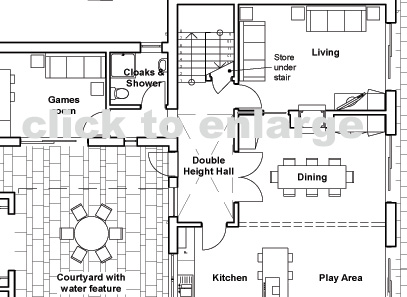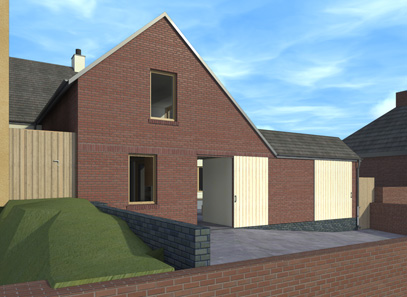 New Self-Build Dwelling
This new dwelling currently awaiting planning permission has been designed to suit the needs of a self builder. The site is large but awkward as it is significantly narrower at the building line and overlooked by windows of a neighbouring dwelling.
The proposals provide privacy from the neighbour with a modest "gatehouse" building which is low lying enough not to cause overshadowing. This creates an entrance courtyard that is private enough to be used in the evening when it will catch the setting sun.
The geometry of the proposals has been kept to simple to allow the client to easily complete a large amount of the construction himself.