Residential 1
street elevation
services axo
floor plans
garden elevation
section
roof plan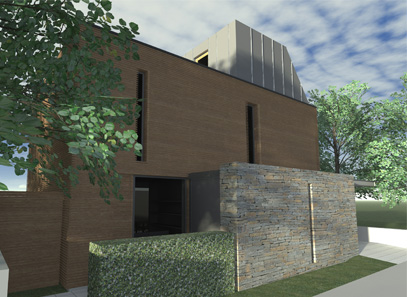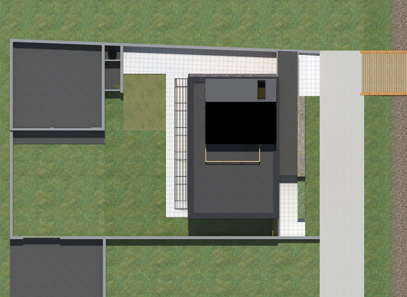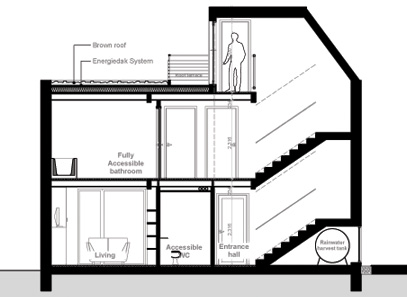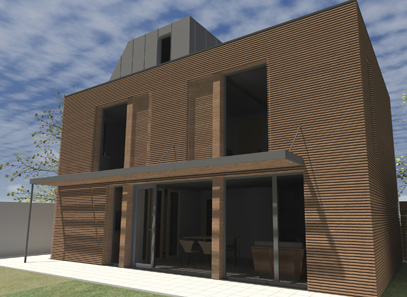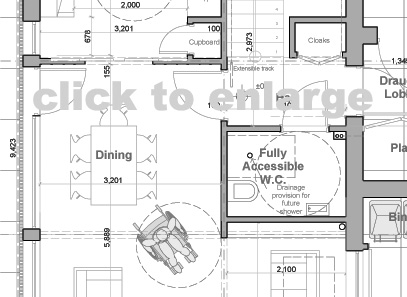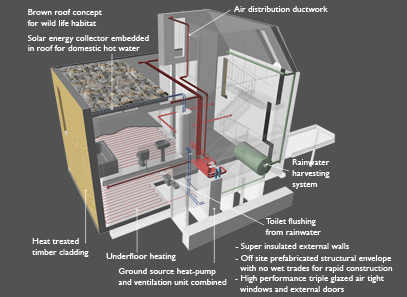 Ebbw Vale
This is a robust 21st Century dwelling appropriately constructed in the 'crucible' of Wales from heat treated industrial materials. It combines rapid build techniques with the highest levels
of spatial and thermal comfort provided by ultra efficient heating ventilation equipment which is unnoticeable and virtually maintenance free.

Generous floor to ceiling glazing provide good daylighting yet privacy and security are subtly integrated into a lifetime home which will deliver tomorrow's expectations today.
private houses5