Residential 2 - 7
construction image strip
delivery image strip
proposed and existing
courtyard proposed
environmental analysis
over-cladding details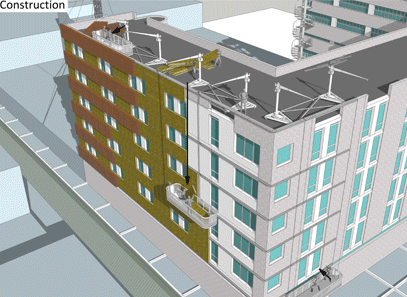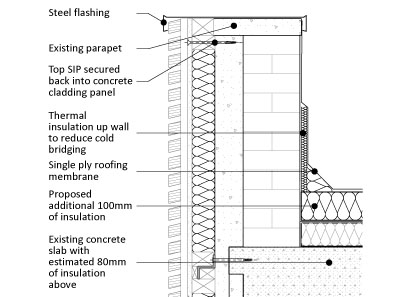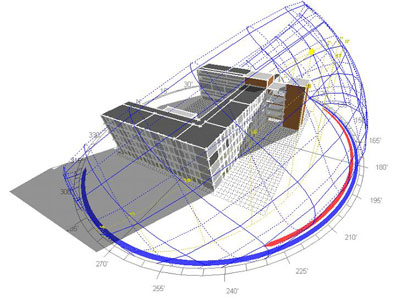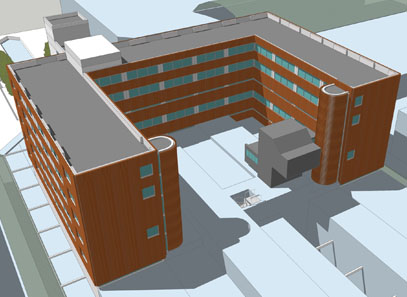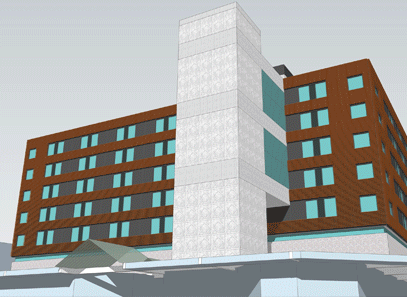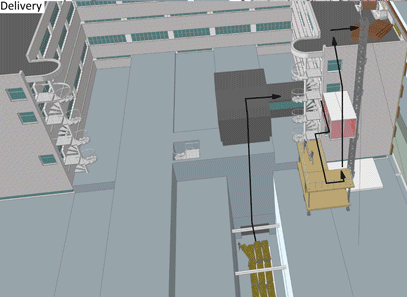 Low Energy Refurb
This renovation of a block of affordable housing in an urban setting was faced with several key challenges:
-The busy shopping street below could not be closed during the works;
-The canopy above the shops could not support scaffolding;
-The flats needed to remain habitable for the duration of works; and
-The corridors and passenger lifts could not be used by builders.
Our solution to these issues was delivering to the roof not the street and using panel based construction on a fast rolling programme via suspended cradles not built up scaffolding.
The graphics to the left were created to explain this solution to the client.